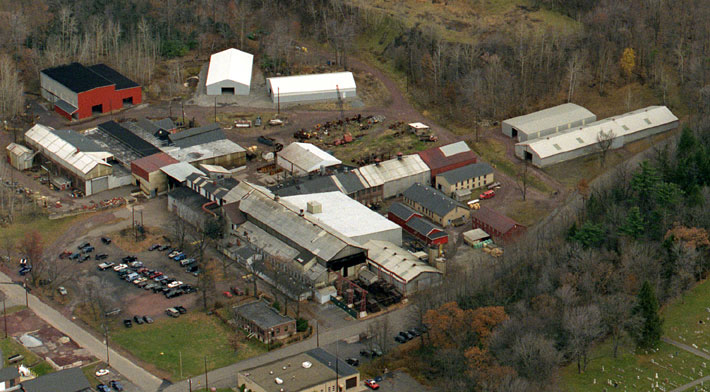 Weatherly Casting & Machine Co. LLC is an iron and iron alloy foundry in Pennsylvania supplying the material handling and power generation industries as well as pump and other durable good manufacturers.
From its beginning in 1900, Weatherly Casting and Machine Co. LLC has grown into a specialized jobbing foundry. The Weatherly name represents pride, skill and quality.
A strong work ethic as exemplified by the many second- and third-generation foundrymen currently employed, provides a self-sustaining initiative to promote and extend a winning tradition.
Products made by Weatherly Casting played an integral role in the evolution of industry throughout the United States in the early half of the 20th Century. The foundry served a wide range of industries from railroads and mills to bridge building and mining.
From its northeastern Pennsylvania location, only a few miles from Interstates 80 and 81, and a short distance from the Northeast Extension of the Pennsylvania Turnpike, I-84, I-78, and other major road links, Weatherly Casting and Machine Co. provides quality cast products to clients around the nation and around the globe.