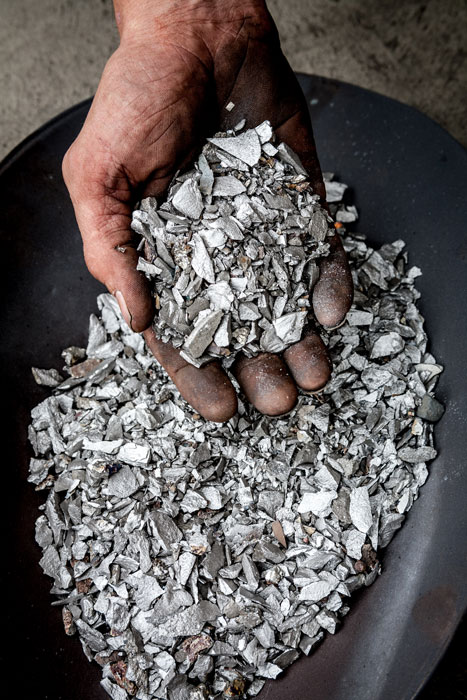 Our wide range of ferrous and special alloys is what sets Weatherly Casting apart from other foundries.
We can pour almost any kind of carbon steel, low-alloy or high-alloy steel, heat-resistant and corrosion-resistant stainless steel, and nickel- or copper-based alloys.
We also produce a wide variety of high carbon alloys, including gray and ductile iron, flake and ductile ni-resist, and a wide range of abrasion-resistant alloys.
Our casting capabilities include steel casting, iron casting, nickel casting, copper casting, special alloy casting, iron alloy casting, abrasion resistant casting, corrosion resistant casting, corrosion resistant steel casting and corrosion resistant iron casting.
Weatherly Casting goes beyond the traditional range of steel alloys and iron. We also produce our own highly acclaimed proprietary materials to meet virtually any demand and stand up to any environment.
Our proprietary DIACRO is a high-chromium iron alloy we recommend for being a combination of abrasion resistant and corrosion resistant.
Our DIACRO XL is a high-chromium, low-carbon iron specifically engineered for corrosion resistance when exposed to acid.
For superior abrasion resistance, our ALLOY 177 is a cast chromium iron that, when fully heat-treated, has a Brinell hardness of at least 700 – which makes for extreme toughness.
Our DIAWOLF® composite cast tungsten carbide and steel or high alloy iron is designed for the most aggressive wear applications.
Every heat that is poured is tested and monitored throughout the process, ensuring it meets rigorous ASTM (American Society for Testing and Materials) and/or international standards.
And our workers have years of experience working with these materials. Most have accumulated more than 20 years of knowledge about alloy specifications and properties.
High standards. Proprietary alloys. Experienced hands.
That's how Weatherly Casting makes products that last longer.