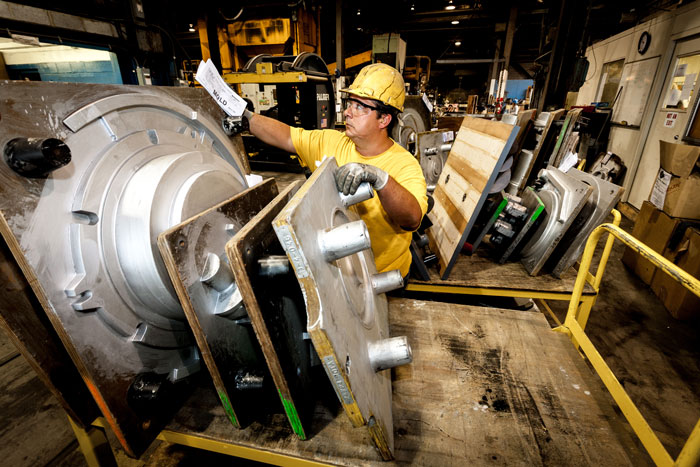 Skilled, experienced craftsmen monitor every phase of production – from engineering drawings to final product shipments.
Because sand casting is not a perfect process, we have perfected numerous procedures to limit variations in our process control, which ultimately provides the greatest quality and value to our customers.
Each individual has a personal definition of quality. At Weatherly Casting, we define quality very simply: "conformance to requirements."
Either a product conforms to requirements or it doesn't. There is no high quality or low quality.
In order for quality to happen, a process must be in place.
Our process eliminates errors before they occur because we involve all employees. We want them thinking, planning, and analyzing processes to determine where errors could occur, then taking action to keep errors from occurring.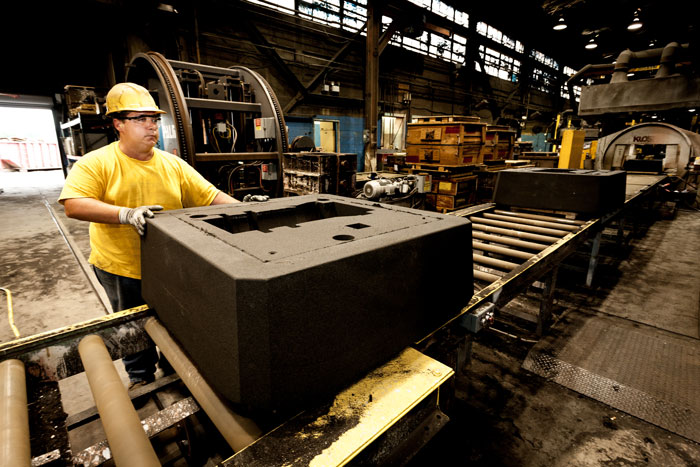 There are a number of tools that our quality personnel utilize in order to assure quality and repeatability including:
Mechanical testing, including tensiile and charpy impact tests (outsourced)
Brinell and Rockwell hardness testing
Coordinate measuring of initial production runs
Hydrostatic testing
In-house non-destructive testing, including liquid penetrant testing (PT) and ultrasonic testing (UT) and outsourced industrial radiography and magnetic-particle inspection (MT)
A management information system and database to document quality records for years in the future
That's why our quality is unsurpassed.