"On a Saturday, one of our customers received four venturi adapters from another supplier that were incorrectly drilled. The customer insisted we correct the mistake. After finding the drawings, we were able to design a fix, but we could not find anyone available on a Saturday to perform it on the castings. After many calls to other vendors, we called Weatherly Casting and Mike Leib.
Mike not only called me back, but made arrangements to have the castings brought to his shop so they could be corrected. He coordinated the fix with his shop supervisor by personally reviewing the drawings and reviewing the proposed fix. No drilling template was available, so these castings had to be fixed by hand.
Weatherly Casting met our customer's expectations by having a correct adapter on site Monday morning as requested. Our technician told us the revised adapter fit like a glove, too.
Mike, I just wanted to send you a note of appreciation. I can't tell you how relieved I was when you returned my call and helped us resolve what could have been a very uncomfortable situation with our customer. Weatherly Casting is a very valuable asset to Alstom Boiler Service."

– Customer Service Manager, Alstom Boiler Services US
"Weatherly Casting and Machine Co. has been a supplier of our wear-resistant castings for more than 80 years. They continue to earn our business with responsive service, excellent quality and facilities investment for strength for the future."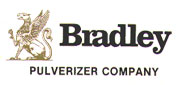 – Bradley Pulverizer Company, Allentown, PA, Alstom Boiler Services U.S. Outstanding Supplier Award
"This year, we would like to present this award to a company that has surpassed our expectation in customer service. This company quickly adhered to our revised specification, built new machinery, and managed a production schedule to fill critical orders. The result was to regain market confidence that allowed Alstom Boilers Services U.S. to serve our customers."

– Senior Supply Manager, Alstom Boiler Service, US Operations